BARI II Massage Chair.
Looking for an entry model? The right massage chair for the budget.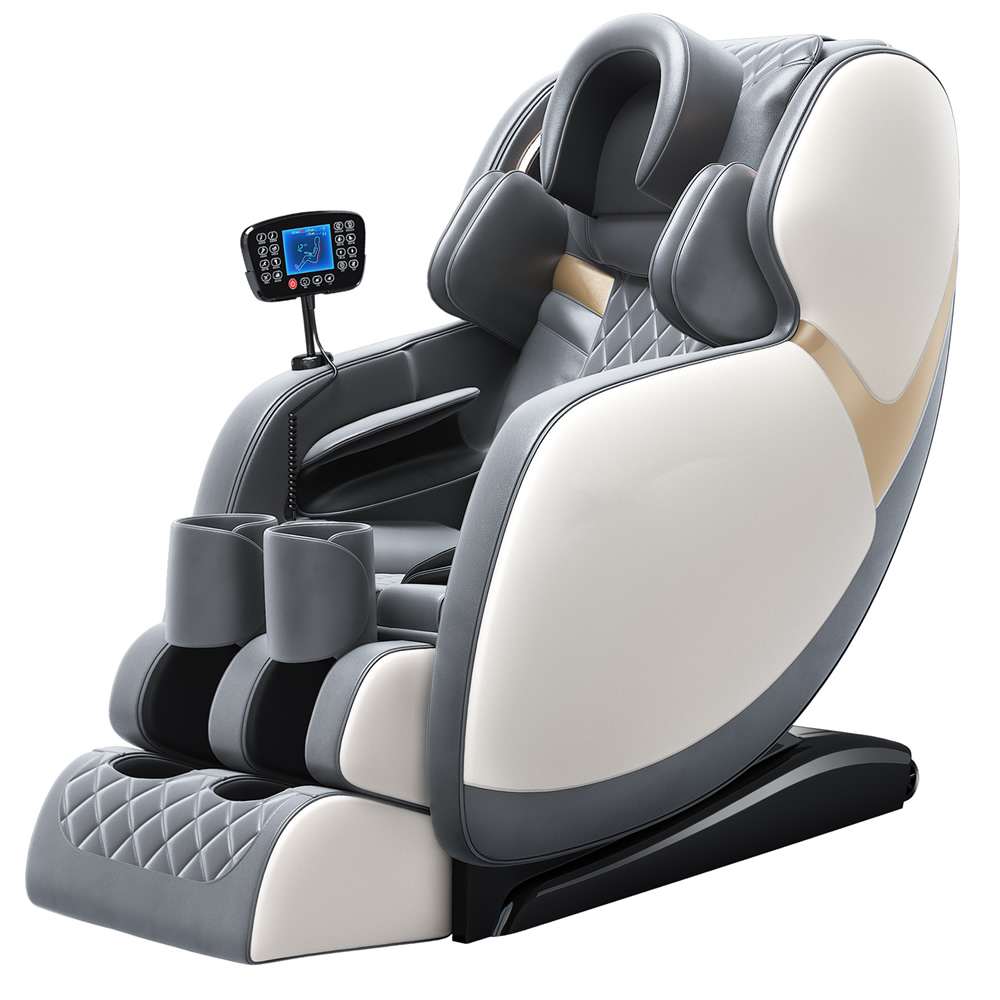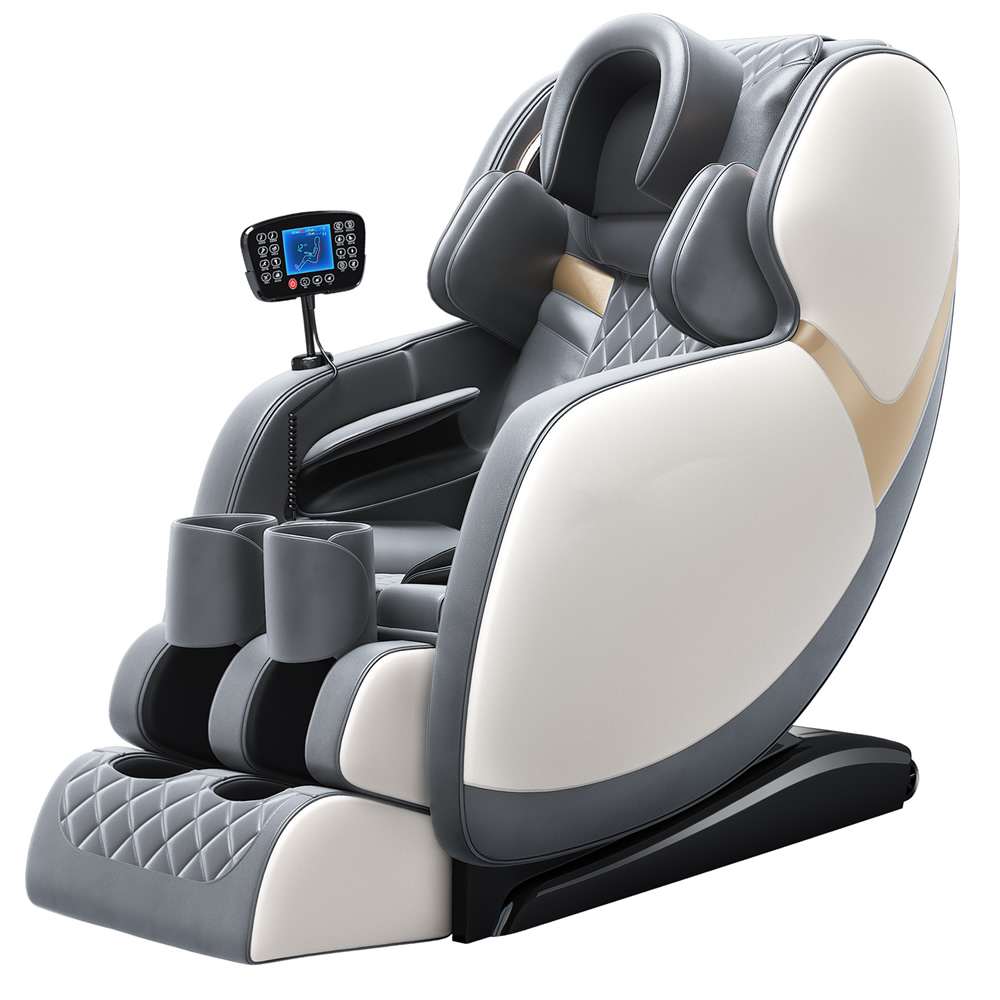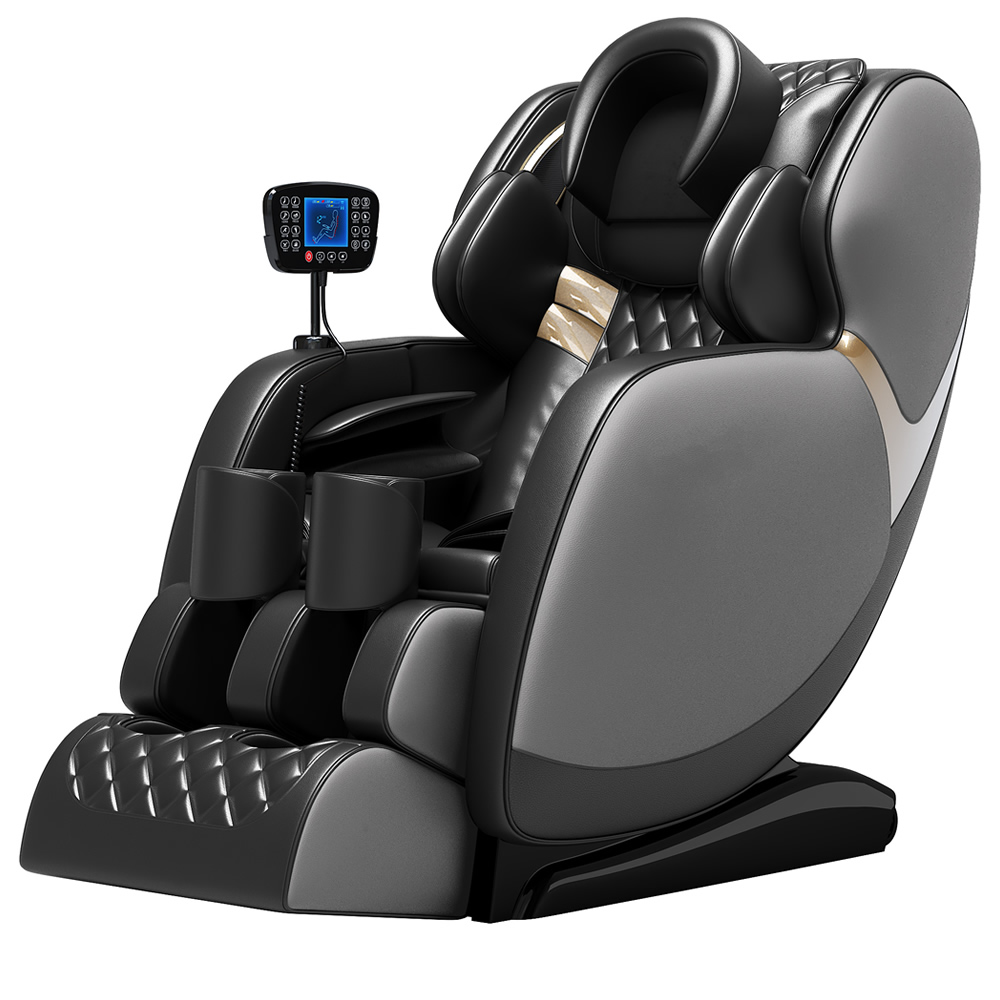 Equipped with a heating system for you back
The heating system emphasizes the efficiency of the massage, keeping you warm during winter or when you are inside rooms with air conditioning during summer. With this built-in heating system, the Bari II massage chair becomes a real attraction. Along with the back heating function that uses carbon fiber as a heating source, Bari II also offers reflexology.
You will instantly fall in love with Bari II
The experience this massage chair offers is absolutely impressive. The way this massage chair manages to relax a person is fantastic. The 3D massage technology with heating is used to cure lumbar and cervical pain.
Zero Gravity Position
By calling "Zero Gravity" the thighs and legs are positioned at the same horizontal level as the shoulders. The center of gravity of the body changes and the gravitational force will be evenly distributed over the body. This is the ideal position for massage. Now is the time to experience the massage programs offered by this extraordinary armchair.
Remote control on stand, for comfort in use
The new BARI II is equipped with a remote control for easy access to all buttons and massage programs. The remote control is placed on the right arm of the chair and gives you full access to control the massage chair and set the massage programs.
Brand new function - Head massage with air cushions. A real pleasure. A real relaxation
Enjoy a great kneading massage for your neck and shoulders. After trying this massage chair you will realise that the perfect neck and shoulder massage is possible.
You will love the massage technique and are guaranteed spend hours in this massage chair.
A smart massage system will perform movements on your shoulders and neck, mimicking various kneading massage techniques, in order to give you a muscle-relaxing massage for your upper back.
Foot massage. Reflexology.
Extra: knee air cushions
Features and technical characteristics
Automatic massage programs
10
Built-in speakers
Yes
Timer
Yes. 15/20/25/30 minutes
Net weight
70 kg
Remote control on stand
Head pillow
Back heating
15 CM - Legrest extension
Massage systems
2 Massage systems (one for the back, one for the seat)
Seat massage system
Back massage system
Calves air cushions
No installation required
Box dimensions: 110 x 79 x 111 CM
BARI II Beige Grey
BARI II Gray-Black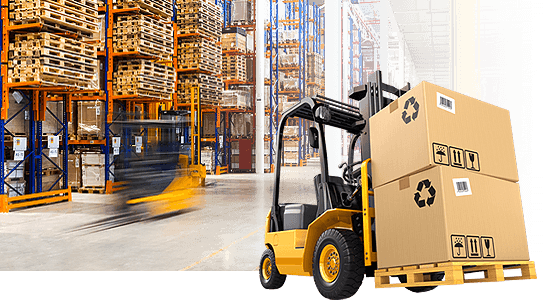 Proper Storage
We have many warehouses across the Europe
and we store your chair in perfect conditions.
Safe handling
The massage chair is loaded mechanically,
with love and care.

We provide free shipping
In most cases, we transport the massage chairs
in our own vehicles, using our employees.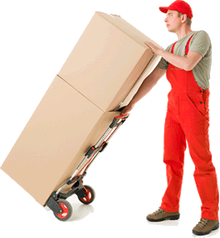 Handling and Assembly.
We have installed the chair.
Enjoy your massage!
Leave your details and we will call you as soon as possible.
Please fill in the form and one of our consultant will contact you as soon as possible to identify the model of the massage chair that fits your needs. Our specialist will take into account the height and weight of the future massage chair users.


Komoder Headquarters by Mail