KOMODER Massage Chairs Partnership Program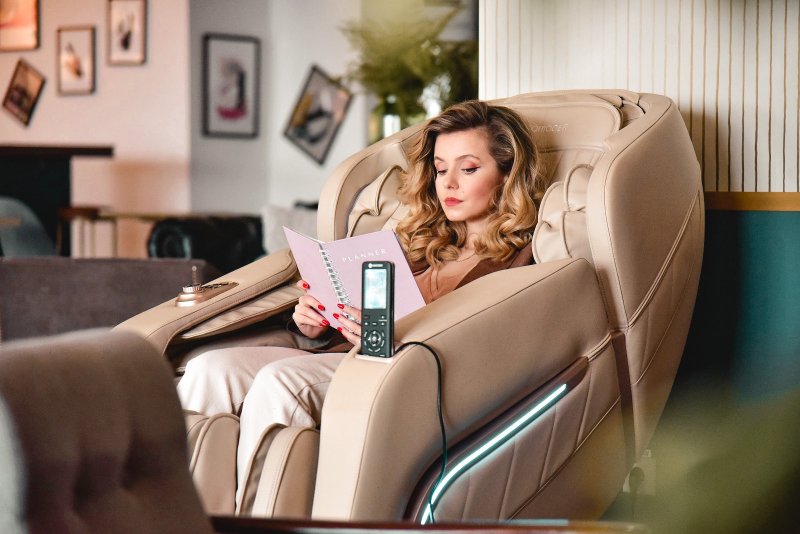 Komoder - Brand Identity
KOMODER is an international company specialized in the retailing of massage chairs. Founded in 2011, it was set up with the goal to become a key player on the European market of wellbeing & therapeutically massage chairs and armchairs both for home and professional usage.
In our quest to offer the best chairs and services for our clients, we started developing our own products, under the brand of KOMODER, focusing ourselves on satisfying the ever-complex demand of our clients, yet offering ever improving products, standards and services, hence becoming market leader in several European countries.
Our success rests upon the way we build our brand reputation and nurture fruitful, as well as sustainable interactions with our clients and business partners. Creating a long-term overall sustainable business for all our employees and stakeholders is a credo that we do not cease to actively pursue at all levels of our organization, every step of the way.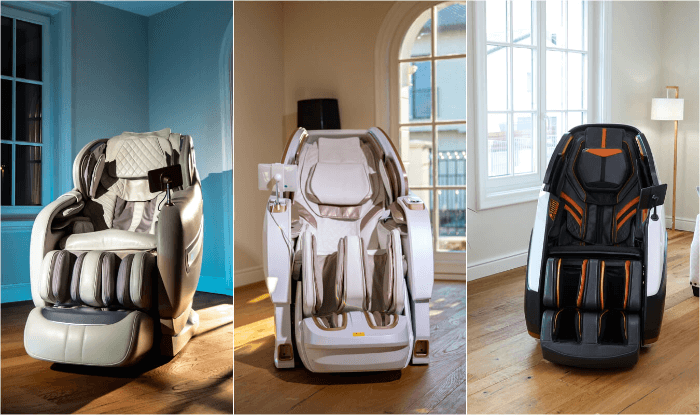 Our vision / Our goal:
To create the ultimate immersive massage chair experience for everyone.
Our mission:
To offer the best, hi-tech, automated massage chair experience in view of constantly improving our customers wellbeing & life quality through hi-technology!
Massage increases productivity and well-being!
It is proven that massage sessions help maintain mental health, sleep quality, skin elasticity, relieve stress and fatigue. There is practically no modern field of activity where the intervention of a quality massage chair does not prove its effectiveness. Over time, you will see that massage improves the performance of your business's employees and customers. At this moment, the Komoder collection offers more than 20 models of massage chairs, a varied range that meets the expectations of every customer regardless of occupation or age.
Let's become partners!
If you have a business oriented towards the wellness area, spa or a showroom where customers spend time, our armchairs could be a pleasant solution for relaxation and rejuvenation. We now propose you to become partners, hosting our products in the space you own, for an equal and advantageous benefit. Contact us if you are interested! Komoder will deliver the massage chairs free of charge and provide them with service and maintenance throughout the time while you host our chairs. This way your clients and collaborators will be able to enjoy the benefits of a complex collection of massage programs.
How can we be contacted?
If you are interested, it is enough to write to us at the email address jonathan@komoder.com or contact us at the phone number +31 625 420 022, give us the location and the details about your company, and we will come back with a collaboration proposal!