Komoder Joy Massage Chair with heating and Zero Gravity functions, Bluetooth, and USB port.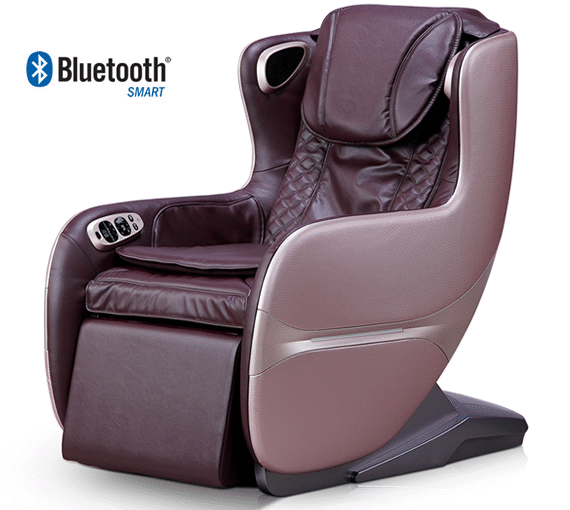 | | | | |
| --- | --- | --- | --- |
| 3D massage rollers | 4 massage rollers | Zero Gravity system | Back heating |
| Smart mechanism | Zero Gravity | Bluetooth | USB port |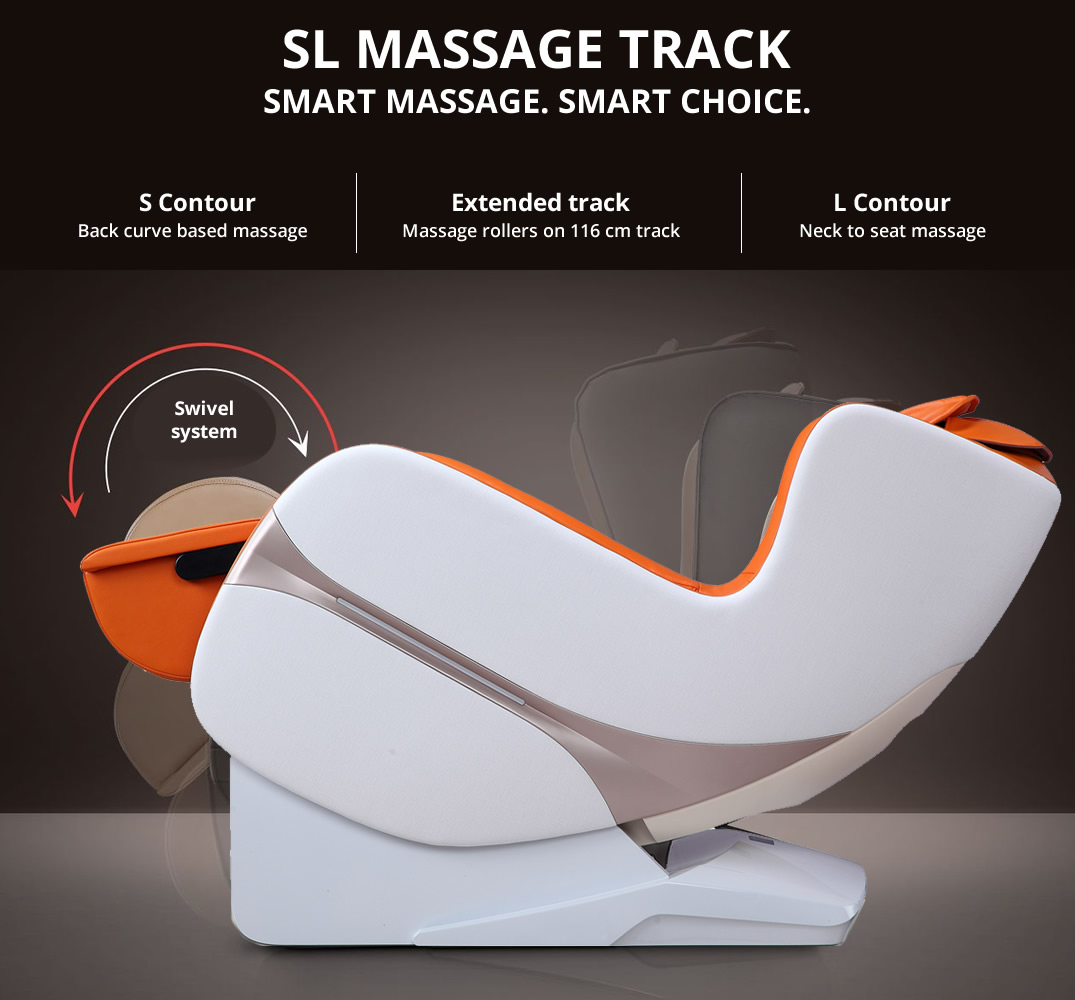 A Massage Chair like the hands of a therapist
The new Komoder JOY massage chair is equipped with intelligent 3D mechanical arms which can massage your back, neck, and lumbar area.
Ergonomic support
This massage chair is perfect for apartments or small spaces because the legrest can be conveniently folded under the chair when the chair is not in use. Or you may rotate it to rest your legs when you're sitting in the chair.
Foot massage. Reflex therapy.
The legrest is equipped with airbags for calf massage and foot massage (reflex therapy).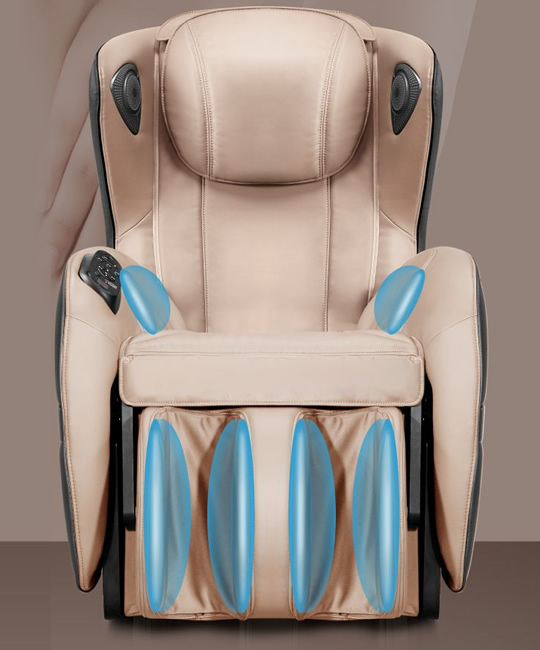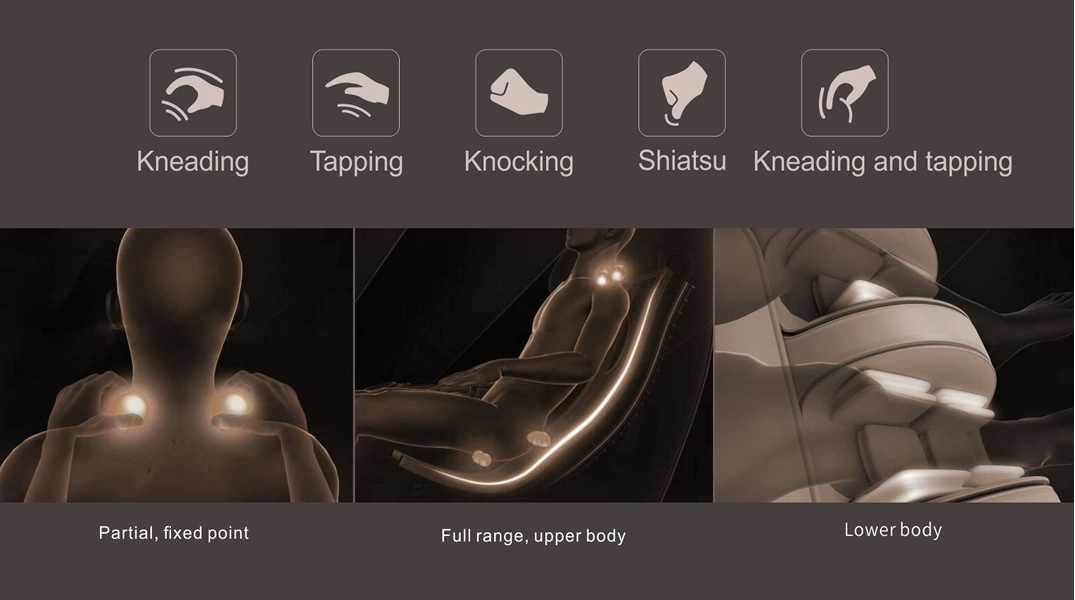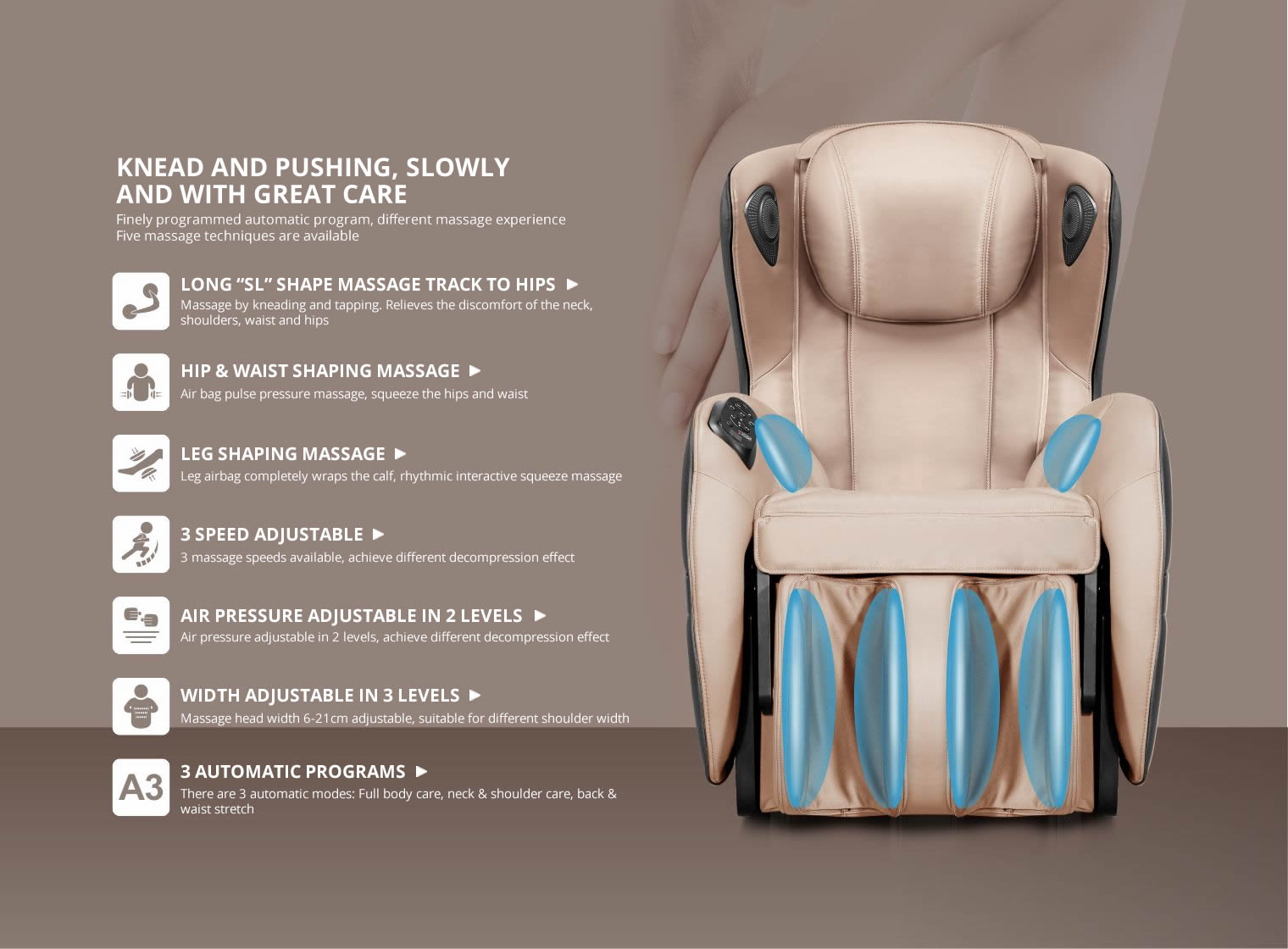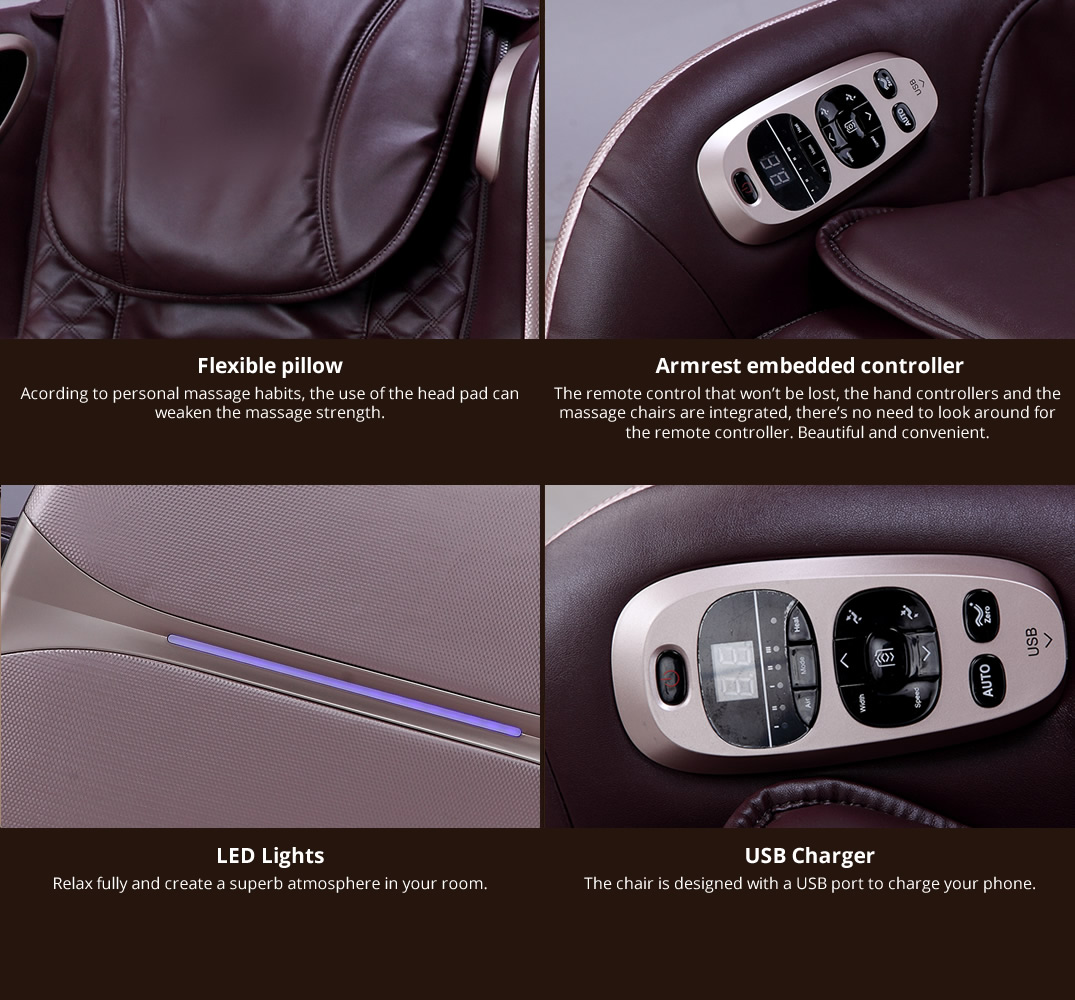 Relieves back fatigue, strengthens muscles.
The maximum stretch space is 6.5 cm and the maximum stretch angle is 41º, so that the mechanical hands can perform an effective massage of the cervical, thorax, and lumbar vertebrae. This method ensures a strong, invigorating back massage comparable to the type of massage performed by a professional massage therapist.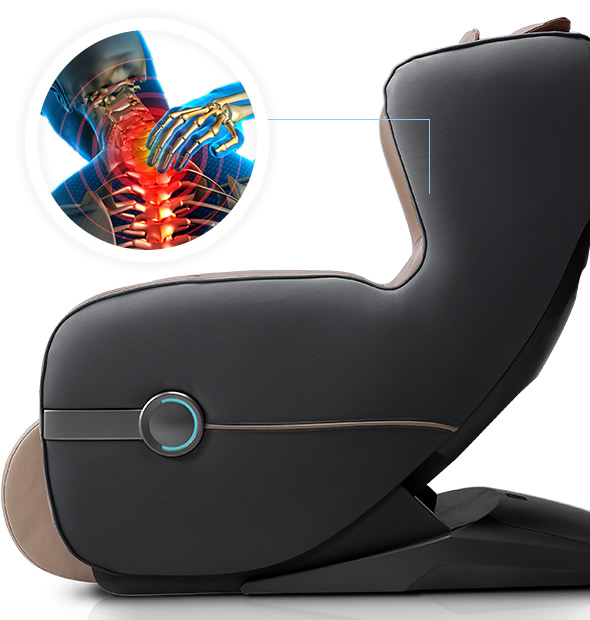 Music system. Embedded speakers. No need to run any cables across your room.
You can use a smartphone or tablet to play music.
Connect the chair to your phone, tablet or laptop computer via Bluetooth.
No cables across your room
The massage chair is equipped with a set of speakers embedded in the backrest, and via the Bluetooth link you can listen to your favorite music straight from your mobile phone.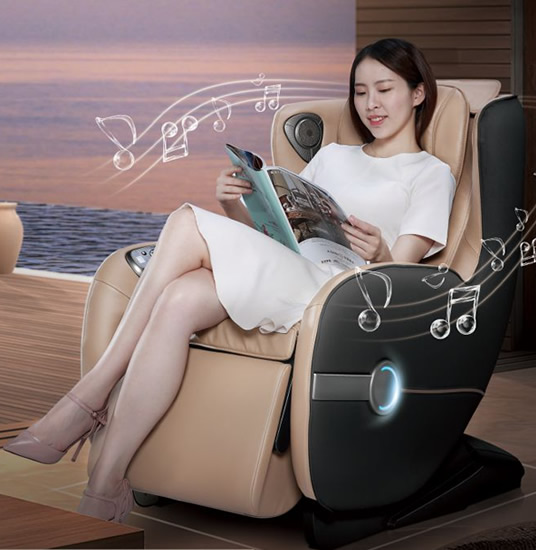 Zero Gravity. Total relaxation. Pain relief.
The massage chair is designed with a leg air pressure massage function. The Komoder KM300 offers a complete massage experience for your calves because it comes with an air bag massage capability. Use the Zero Gravity feature for an ideal massage position.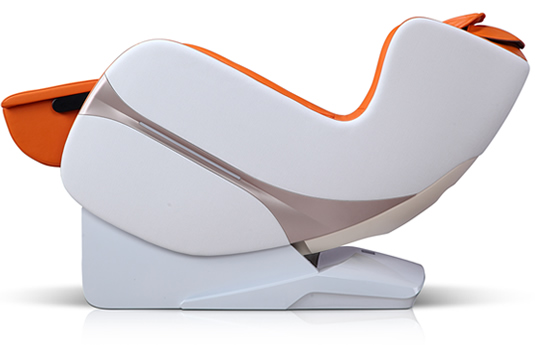 Music. Legs up, legs down, air bags, 3D rollers for back, start/stop
Easy and convenient to use! The new JOY massage chair also allows easier access to buttons for the leg massage system. You no longer need to stop amid a massage to change the program. You can stop the chair any time in the desired position in order to relax or watch TV.
USB charging for smartphone.
JOY is equipped with a USB port to charge your smartphone or other devices.
3D back massage rollers
Strong or delicate 3D massage. Whether you are looking for a quick full back massage, which will restore your energy in a matter of minutes, or a delicate massage, JOY is the right choice for you.
Rubbing, squeezing, tapping, pressing, gripping, grabbing, twisting, and scraping.
You no longer have to take off your shoes. The massage chair is easy to use and comes with a specially designed legrest which allows you to simply sit down in the chair.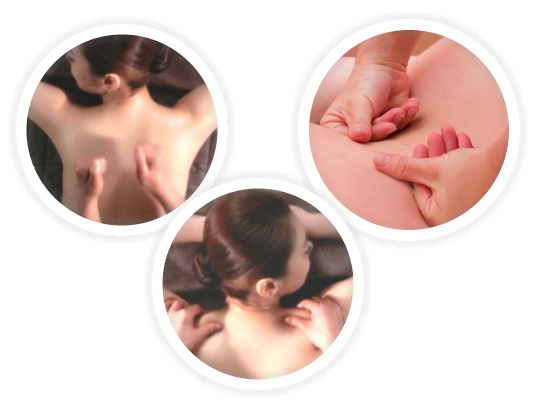 | | |
| --- | --- |
| Full back massage | Yes, with 3D rollers |
| Folding legrest | Yes |
| Calf area airbags | Yes |
| Calf massage | Yes |
| Reflex therapy | Yes |
| Remote Controller | Yes, embedded in armrest |
| Upholstery | Ecological, antibacterial leather |
| Weight of chair (kg) | 55 kg |
| Maximum user weight (kg) | 130 kg |
| Input voltage | 220 - 230V |

Request our Special Pricelist
Customer Reviews about Komoder Joy Massage Chairs:
Very satisfied. Recommended. Very Good price.
- from
Frank / Scotland
I wanted the latest massage chair. I received my massage chair this morning. We want to thank you for everything. We have already tested it and we are very satisfied. It is very good. I will recommend you with full confidence to other people as well.
Pleased and satisfied
- from
Paulina / Czech Republic
Yes, everything is OK. The chair was installed on the scheduled date, and the power plug adapter arrived on time.
Average rating:
5
out of 5, based on
2
ratings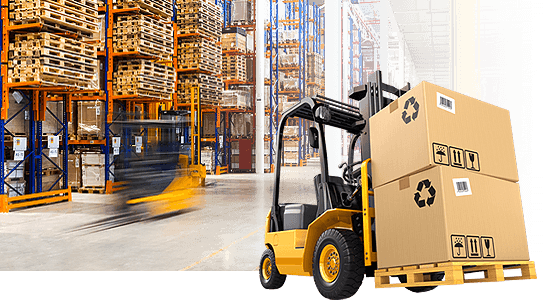 Proper Storage
We have more warehouses across the Europe
and we store your chair in perfect conditions.
Safe handling
The massage chair is loaded mechanically,
with love and care.

We provide free shipping
In most cases, we transport the massage chairs
in our own vehicles, using our employees.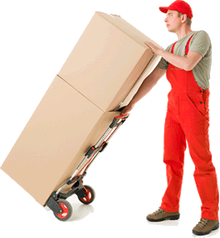 Handling and Assembly.
We have installed the chair.
Enjoy your massage!
Leave your details and we will call you as soon as possible.
Please fill in the form and one of our consultant will contact you as soon as possible to identify the model of the massage chair that fits your needs. Our specialist will take into account the height and weight of the future massage chair users.

Komoder Headquarters by Phone

Komoder Headquarters by Mail
CALL NOW
Request Our Special Price Now!