VICTORIA II Massage Chair
Fatigued and heavy legs? Search no more!
Legs therapy & reflexology experience just for you.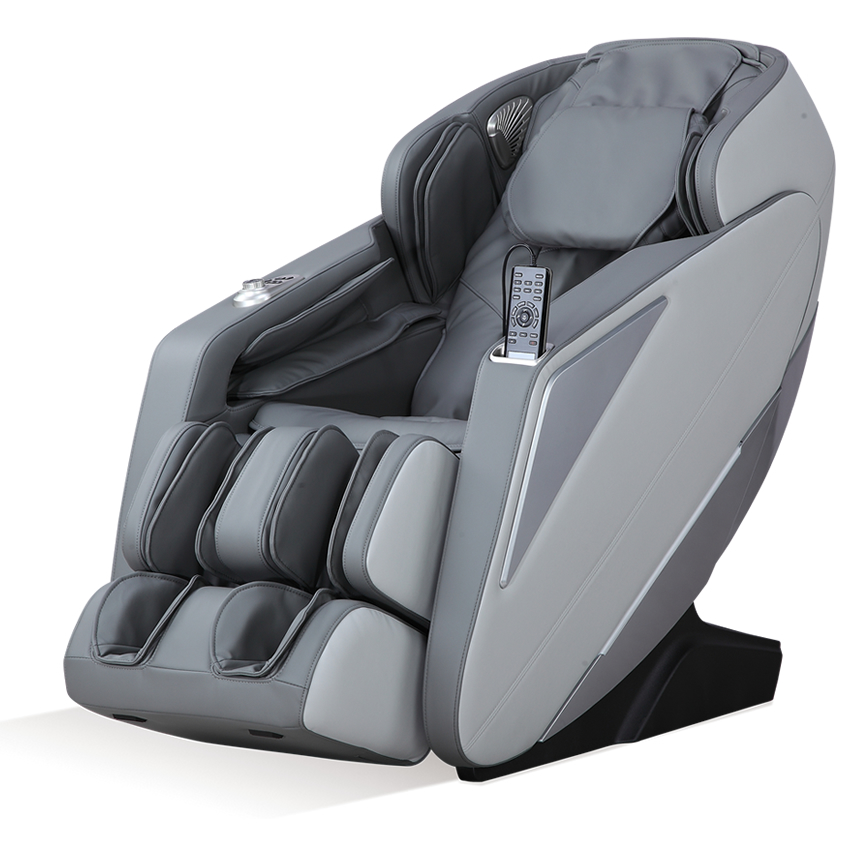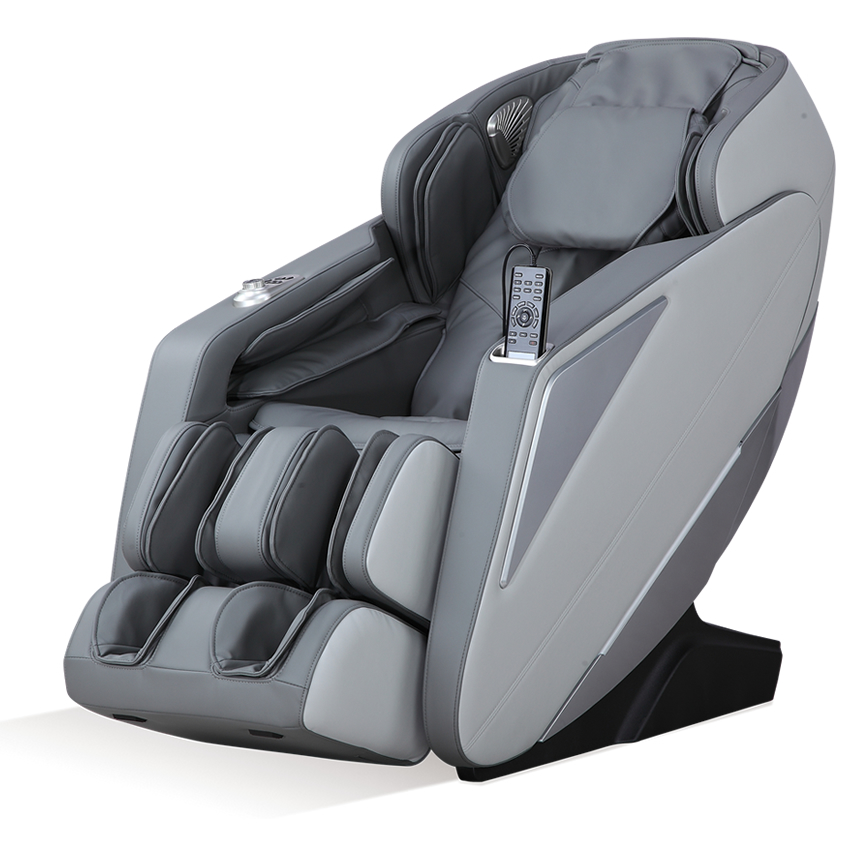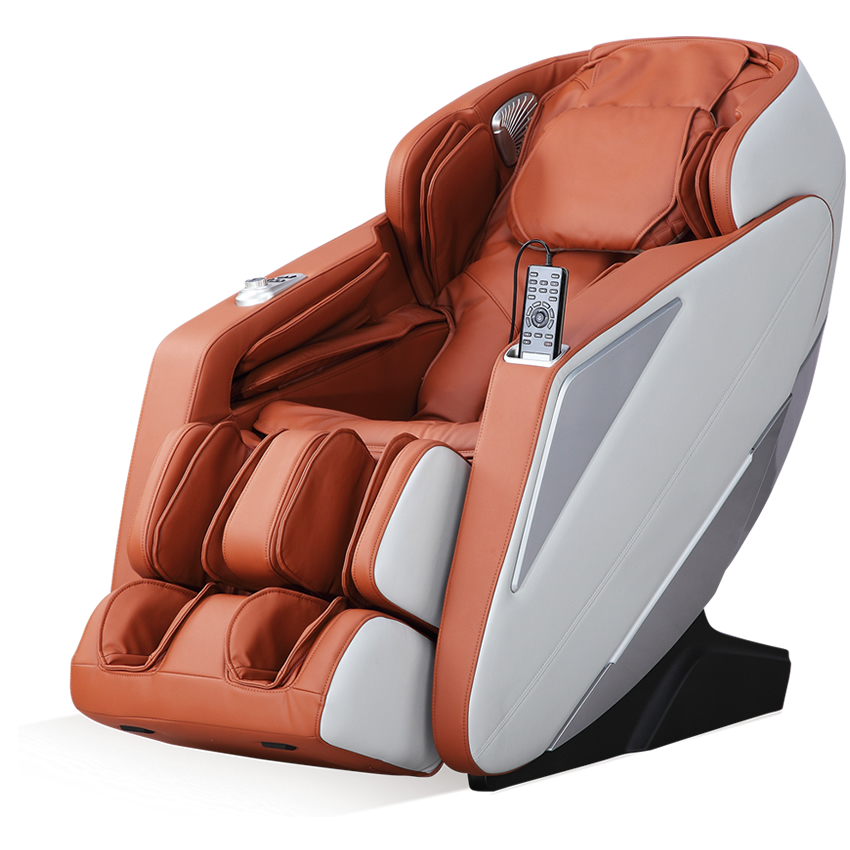 VICTORIA II – Designed for the whole family. The massage chair that will change your life and you free time
The VICTORIA II is a new generation massage chair with 4 intelligent massage hands using 3D technology. The massage rollers are silent, adjustable, and mobile, and provide a full back massage. The VICTORIA II's L-shaped, 135-cm long massage system is among the longest massage tracks on any model. This track provides a massage from head to seat and almost down to your knees.
The massage chair provides a complete airbag air pressure massage for shoulders, back, seat, arms, and legs
The massage chair boasts special technology that pre-scans the users. This chair will adjust to your size no matter how tall you are, to make sure you enjoy an exceptional neck (cervical) and reflex therapy massage.
An effective massage starts with reflex therapy
The VICTORIA II massage chair can perform reflex therapy, perfect for stimulating your nerve centers.
Reflex therapy is necessary for a quick relief of physical and mental fatigue
Reflex therapy is performed with rollers and the footrest extends automatically to suit users of various heights. We recommend reflex therapy for individuals who suffer from leg pain or those who spend a lot of time standing on their feet.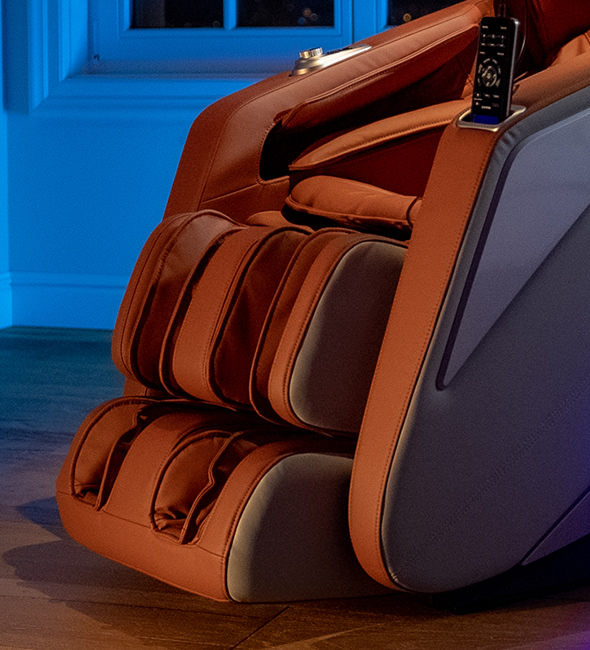 The VICTORIA II is bound to become the most loved member of your family
It's equipped with a set of smart mechanical hands using 3D technology, which move up and down, in and out, and sideways. They also help detect the weight and height of each individual user.
You will find yourself using the VICTORIA II out of love, to relax
The chair's technology allows you to adjust the massage mechanism, which only goes to show that it the chair can provide a customized massage. You can adjust the width of the massage rollers, the massage speed, and you can choose a deep neck massage or a rolling massage, to improve your body posture.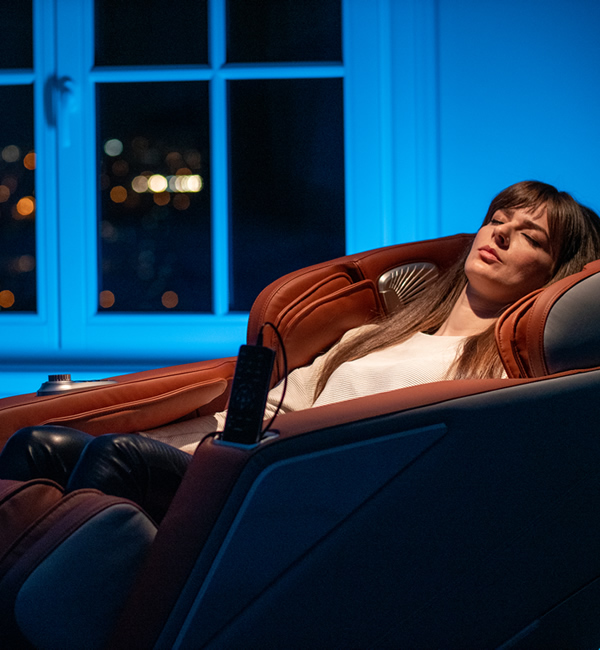 It comes with a heating system
Heat enhances the effectiveness of the massage by eliminating your feeling cold in winter. By turning on the heating, the airbags in the lower back area gradually heat up, helping the muscles relax.
You will love the VICTORIA II massage chair straight away
The massage experience offered by the VICTORIA II is quite impressive. The way in which this chair succeeds in relaxing you is fantastic. 3D technology is used to treat lower back (lumbar) or neck (cervical) pain.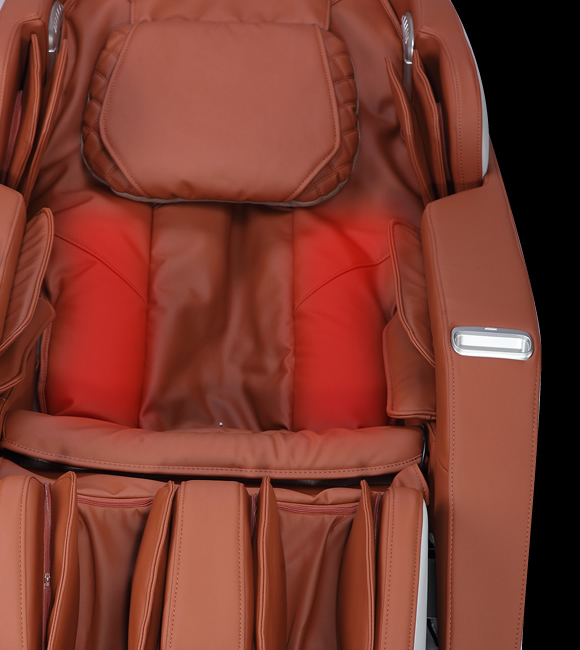 Airbag shoulder massage
The shoulder airbags properly pin you to the chair and press your back against the backrest for an effective massage to your paravertebral muscles.
Airbag arm massage
The airbags follow the curved shape of the arm, providing a complete arm massage which will relax and freshen up your arms and hands.
Airbag leg massage
The legrest too is equipped with airbags which provide air pressure massage to your legs.
Airbag calf massage
Airbags of different shapes completely wrap around your calves, ankles, and feet, to offer you an unforgettable experience. Turn on the airbag air pressure massage to stimulate your acupoints. This will relax your calves and feet and your muscles will start feeling better.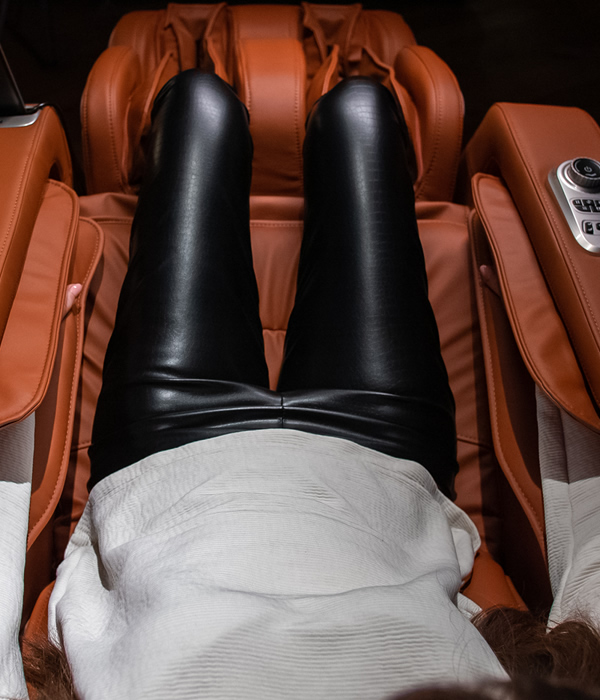 Experience the massage provided by a tireless physical therapist:
8 automatic programs
5 massage types
Reflex therapy and calf kneading
Stretching your arms, back, and legs is recommended to activate bone regeneration and to relieve muscle tension and contractions. This stretching action is achieved with the aid of the shoulder, arm, and leg airbags.
The VICTORIA II massage chair is designed for different users, with 8 automatic massage programs which provide a quality massage, meeting a variety of requirements.
5 cm back wall clearance – the smart space saver feature
The massage chair is designed for small spaces, and therefore only requires a 5 cm clearance to the back wall while in use. The seat will slide forward without touching the wall behind it.
Pleasant look. Functional design
The dynamic shape of this massage chair was introduced to help users save space at home. This model is ideal for your house, apartment, or office, even when space is an issue.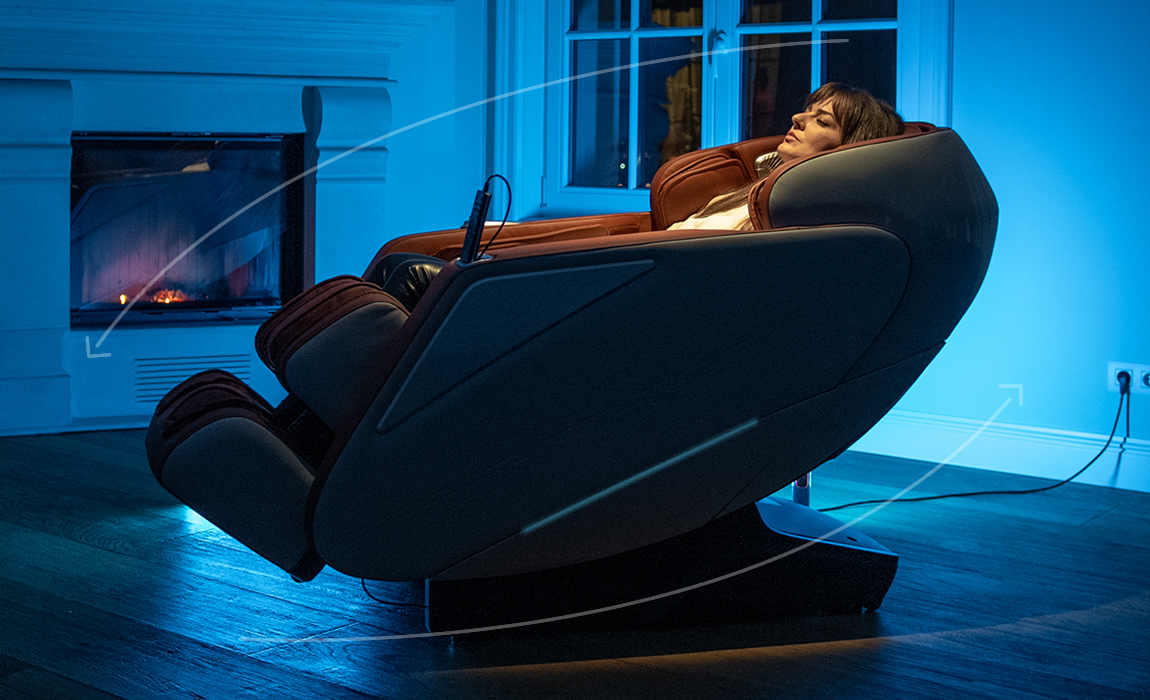 The chair scans your back and self-adjusts
The VICTORIA II is equipped with an automatic shoulder locating system, which performs a preliminary scan before each massage session to detect the user's height and weight, so as to provide customized massage.
3D roller system
The VICTORIA II is equipped with a set of 3D mechanical hands which move up and down, in and out, and sideways. These hands help detect each user's weight and height.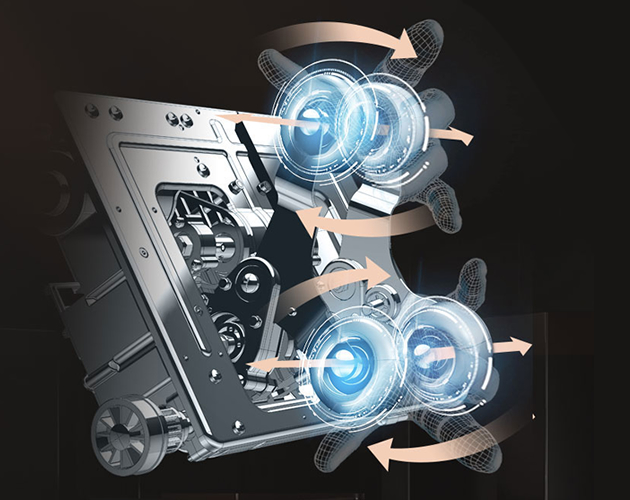 Controller with dedicated pocket. Smartphone USB charging
The VICTORIA II has a USB port for charging your smartphone or other devices.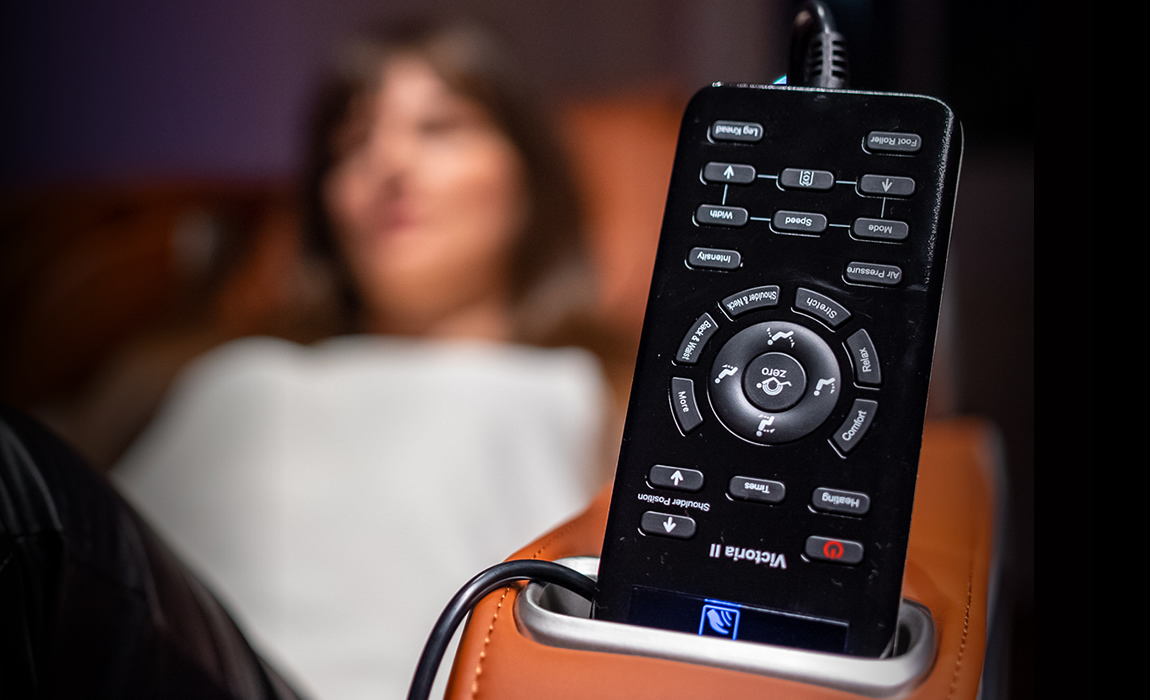 Voice control
Command the massage chair to perform the desired massage in a position of your choice. You can relax without having to use the controller to control the chair. All commands are written on the back of the controller, and all you have to do is say these commands.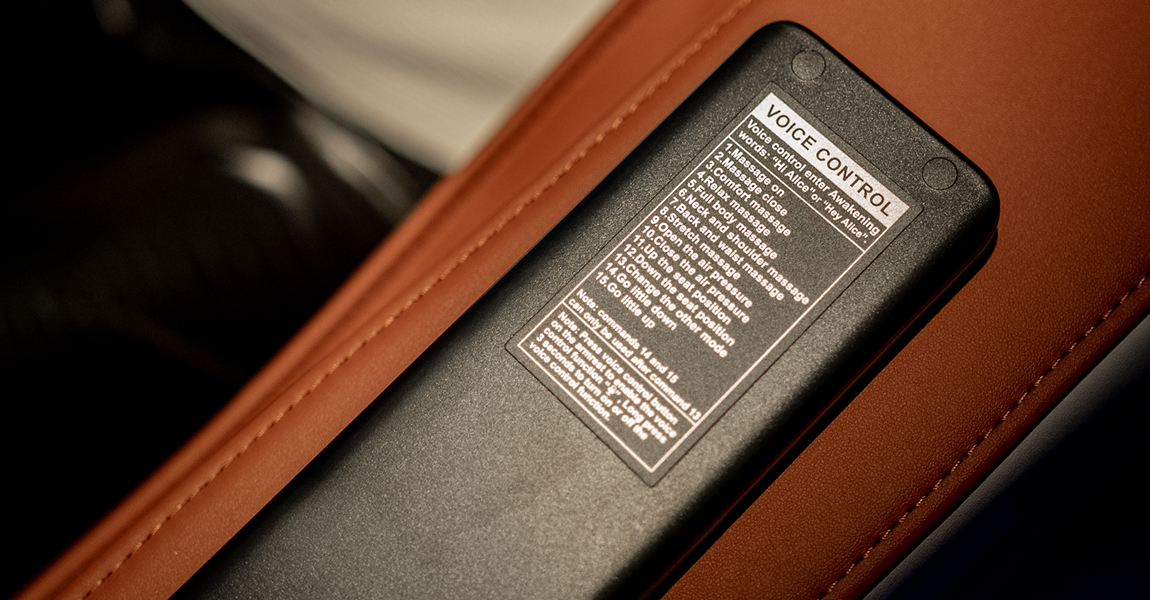 Zero Gravity joystick and control buttons
The new VICTORIA II allows easier access to the control buttons. It is no longer necessary to stop in the middle of a massage to change your position. You can stop the chair any time in any given position.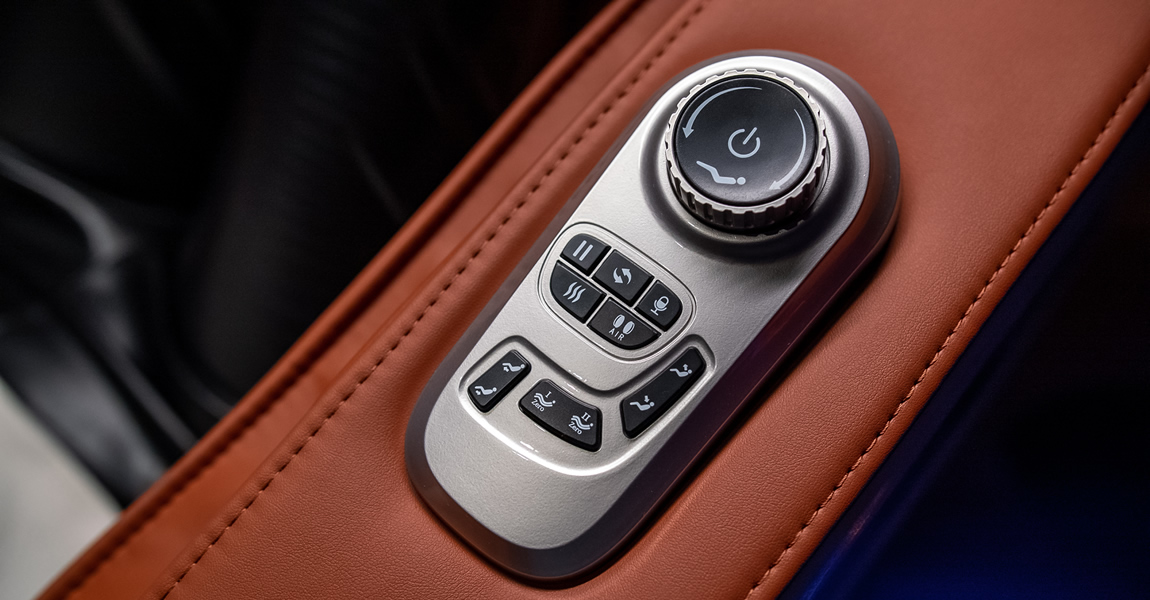 What is Zero Gravity?
This position will generate a state of weightlessness in which you will be able to enjoy complete relaxation. The new VICTORIA II will recline into these Zero Gravity positions.
Zero Gravity positions
By using "Zero Gravity," the thighs and calves are raised to the same level as the shoulders. The body's center of mass is modified and its weight is distributed evenly. This is the ideal massage position. Now is the time to experiment the massage programs offered by this extraordinary massage chair.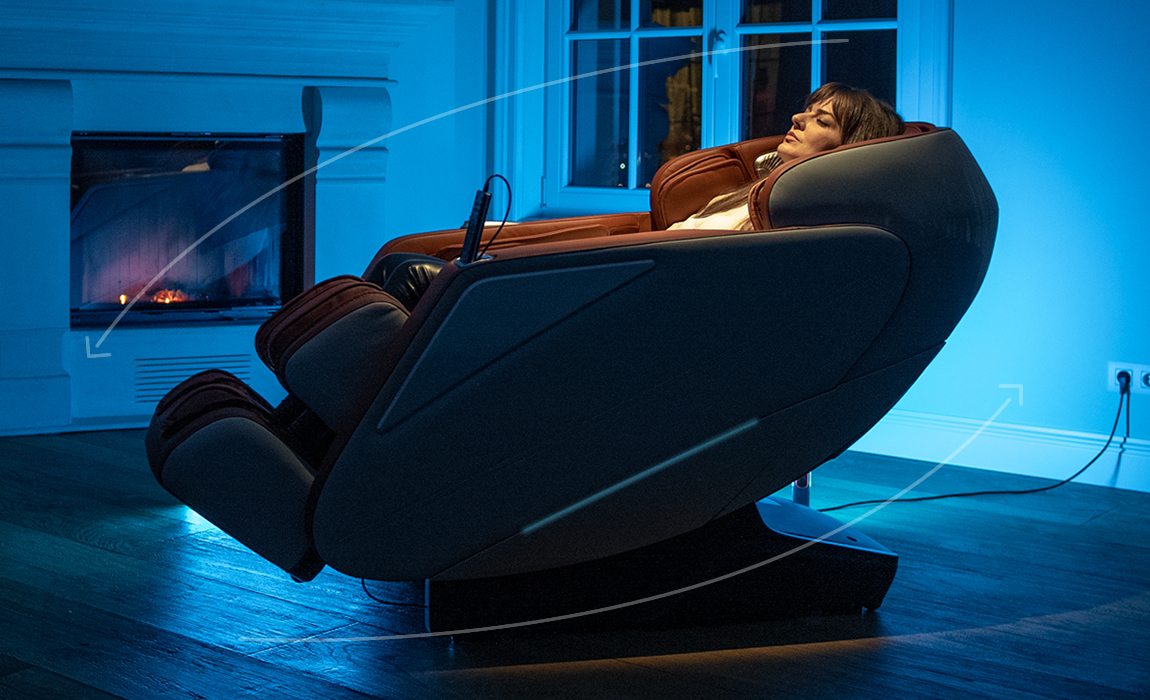 Built-in audio system. Turn up your well-being!
You can use a smartphone or tablet to play music.
Connect the massage chair to your smartphone, tablet or laptop computer via Bluetooth. The VICTORIA II massage chair has a set of speakers built into the backrest, and you will be able to listen to your favorite music through Bluetooth, straight from your phone.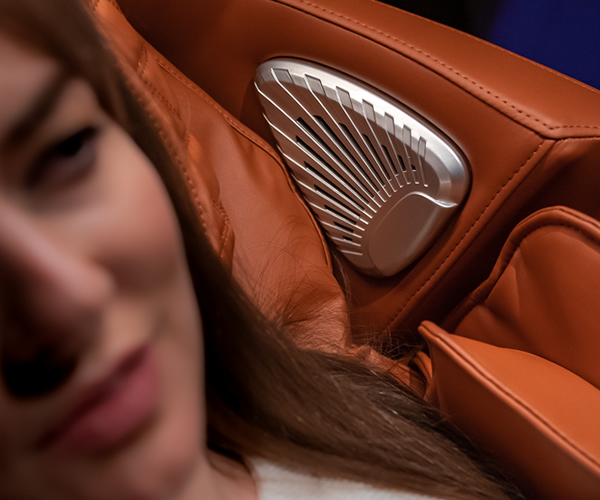 Calf kneading and extensible legrest
The legrest will extend automatically, by up to 15 cm, depending on the user's height, which ensures a complete massage, according to each user's height.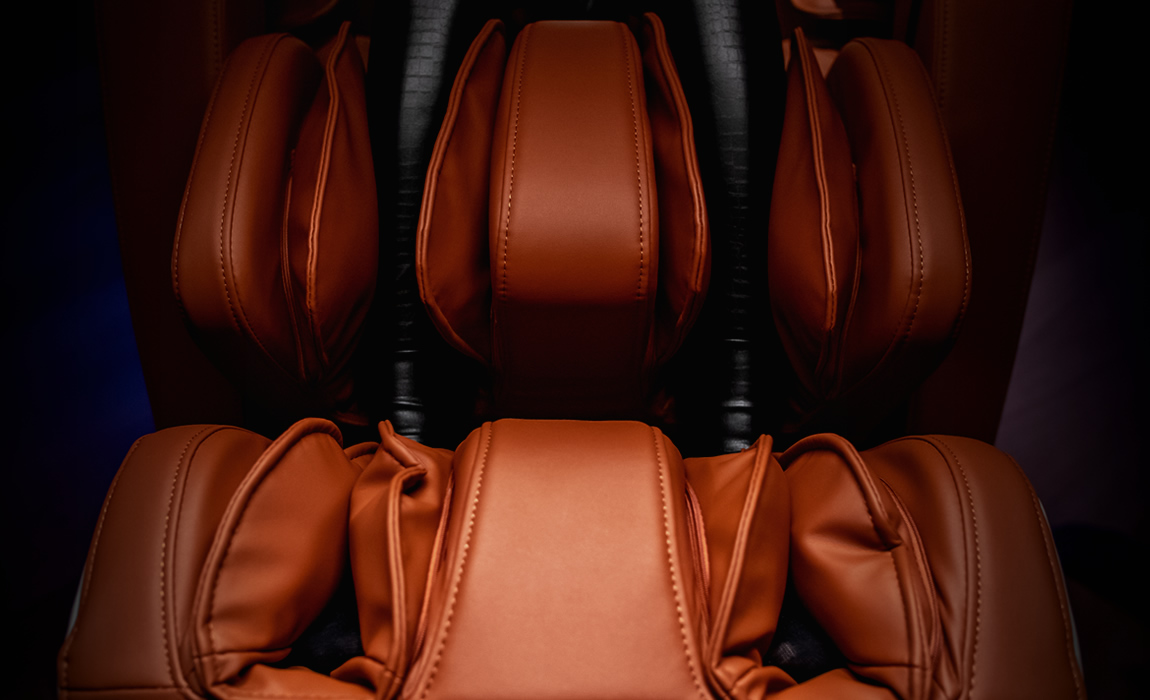 8 automatic massage programs
Comfort
Relax
Stretch
Shoulder & Neck
Back & Waist
+ 3 (F6, F7, F8)
Timer
Yes
3D full back massage
Yes. SL-shaped 135-cm track
Roller width
Adjustable, 3 widths
Fixed point massage capability
Yes
Airbag intensity
Adjustable, 3 levels
Massage speed
Adjustable, 5 levels
Power-adjustable backrest
Yes
Legrest
Extensible by 20 cm
Lower back airbags
Yes. Heated.
Airbags for calves
Yes
Massage rollers
3D
Buttock massage
Yes
Calf massage
Yes
Reflex therapy
Yes. 3-step adjustable
Calf kneading massage
Yes
Heating
Lower back area
Remote controller
Yes
Dedicated controller pocket
Yes
Upholstery
Ecological antibacterial leather
Chair weight (kg)
130 kg
Mains power supply
220 - 230V
VIDEO User Manual:
Dimensions
Speak to one of our specialists! Ask for an immediate Price Quote via Email. ☟
Very satisfied with Komoder experience
- from
Markus Kar / United Kingdom
Very satisfied with your product. I bought Victoria massage chair one week ago and I my back doesn't ache as it used to. Thank you!
Very excited about my new purchase!
- from
Mr. Rogers / Leeds
I am most impressed with you and your products. Thank you and your team for the professional way you handled my order and the delivery.
Many thanks
- from
Austin Russel / London
It was refreshing to meet such an attentive, polite and knowledgable delivery team. Experiences I have had in the past have been that they seem to just bring the item in, drop it in place and go. This team were the complete opposite, they discussed my options on location of the chair. Went through each setting on both remote and arm. They even went over some items that weren't covered during my visit to the showroom, including being able to turn off Alice completely! After they went through everything, they helped me put the sofa back in place. The team then placed the box outside for me, out of the way, covered in plastic so that I can keep it for the 14 day cooling off period. They are both an asset to your team and it was a pleasure to have them come to my property and got through my new massage chair. Please could you ensure that they get acknowledged and recognition for a job well done by your senior management team.
You won't regret it!
- from
Dionne Rogers / London
From start to finish my experience with Komoder has been outstanding. Having taken the time to visit their premises in London, and I thoroughly recommend you do, Adriana was fantastic. No hard sell, very informative and no bad attitude when I said I wouldn't be making a decision that day. A few days later I confirmed my order, a few weeks later my chair, the Victoria II was delivered. The guys who delivered it were lovely and a great demo was given. I can honestly say I can't imagine life without my chair… of course the first few weeks I used it every day. I would say I've used it 5 times a week from here on in … 15 minutes seems to be my go to time. My advice if you are thinking about a massage chair is don't think about it - just do it! You won't regret it!
We are very satisfied!
- from
Timon Reiber / Steyr
I bought it in October 2021 as it is the second massage chair bought. Compared to the first, it's much improved - including the quality of the faux leather - and has almost all the features needed for a mid-range massage chair to enter the premium class. Automatic programs are stronger (thanks to the 3D technology of the rollers) compared to the manual ones, which are softer. The price-performance ratio is also good, my wife and I are also enthusiastic about the massage glasses too..
CALL NOW