Foot Massager Machine - Komoder C302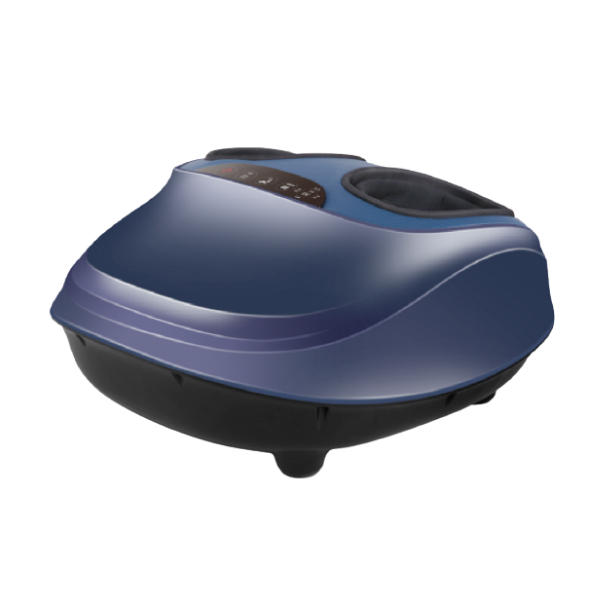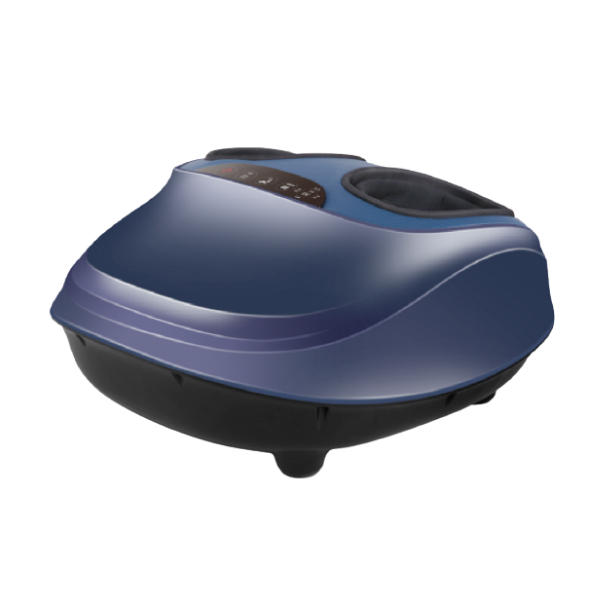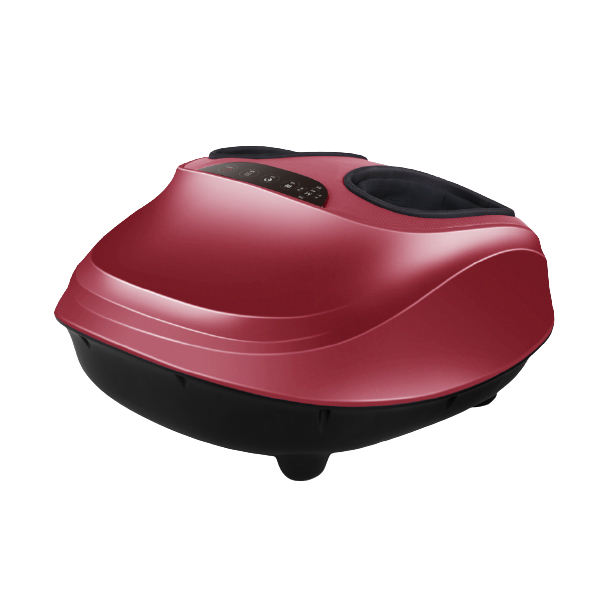 | | | | |
| --- | --- | --- | --- |
| Heating | Automatic programs | 3 Air pressure intensity levels | Reflexology |
KOMODER Foot massager

Using 3D massage technology, the Komoder C302 massage device provides a great relaxation for your soles and ankles. C302 focuses on stimulating the nerve centers in the user's soles.

The manual mode with three predefined programs allows the adjustment of the massage session for extreme relaxation. Set the device accordingly to your preferences by using the built-in control panel.

Important Features

Predefined massage programs

Mimicking the movements of a professional masseur these four automatic massage programs will surely remove discomfort from your feet with their revitalizing effect.

Reflexology

The basic principle of reflexology is simple: certain parts of the body reflect the whole. Reflex points, which relate to all parts of the body, can be found in the feet, hands, face, and ears. These points respond to pressure, so by using massage techniques we can stimulate the body's own natural healing process. The body starts progressively clearing blockages, re-establishing energy flows, and balancing itself, resulting in better health.

Sole massage rollers

Featuring massage rollers, the Komoder C302 uses reflexology for a more immersive massage experience. Simulating each pressure point, massage rollers are the best tool for improving blood circulation and revitalizing your body. You can opt between 3 adjustable intensity levels that will surely suit your needs.

Airbags massage

Advanced massage technology with airbags for a massage experience superior to any other massage device. You can opt between 3 adjustable intensity levels that will surely suit your needs.

3 manual mode massage programs

Massage your feet from toe to ankle by choosing between guasha, kneading and air pressure mode.

Built-in control panel

Set your device quick and easy using the built-in control panel.

Built-in touch control panel

Customize your massage experience using the built-in panel! You can change the massage modes, air pressure intensity or to turn on/off the heating with a simple touch.

Enjoy your absolute relax moment!

The C302 Foot massager provides you the timer function. The device automatically stops after a 15 minutes session, so it won't remain active even if you forget to turn it off.

The textile cover is detachable so you can clean it easily!

You can easily take off the cloth and clean it when necessarily. Easy and accessible maintenance!

Heating function for a more efficient therapy!

C302 foot massager comes with an efficient carbon fiber based heating function, so your massage will become a real therapy session.
Specifications and technical characteristics
Automatic massage programs

4

Manual Massage

3 Modes

Air pressure intensity levels

3

Massage airbags

Feet and heels

Massage speed levels

3

Heating

Yes

Consumption

35W

Upholstery

Textile

Weight (kg)

5 kg

Power supply

220V

Colors

Dimensions